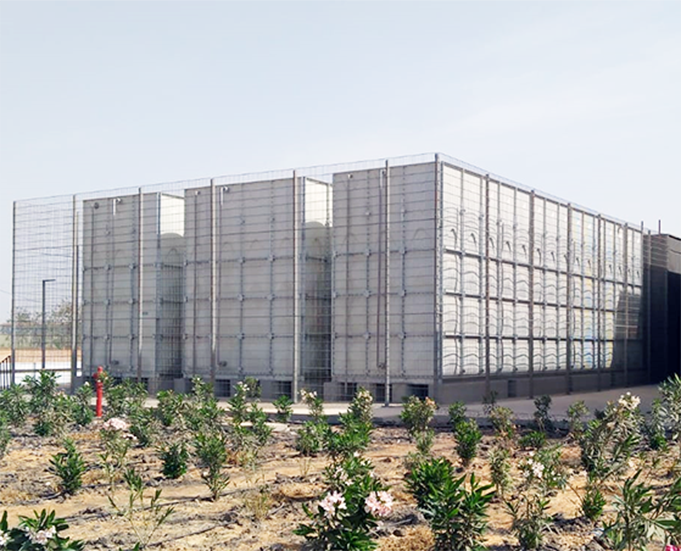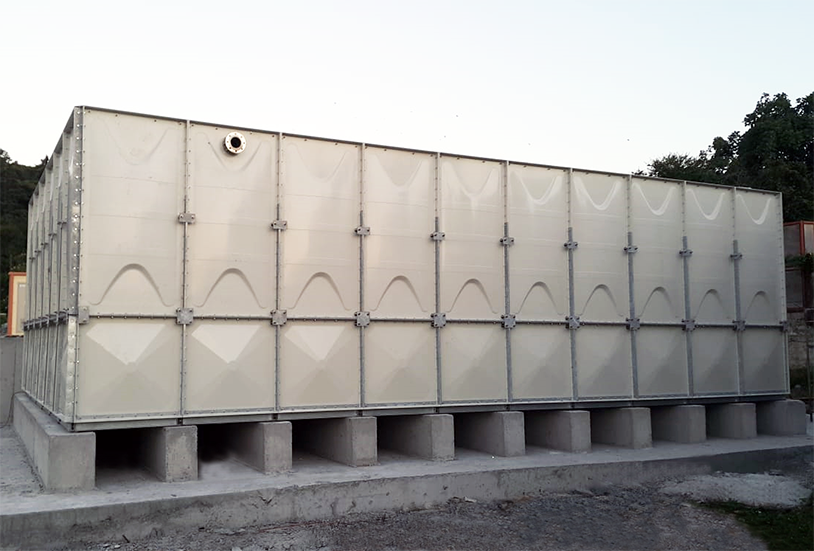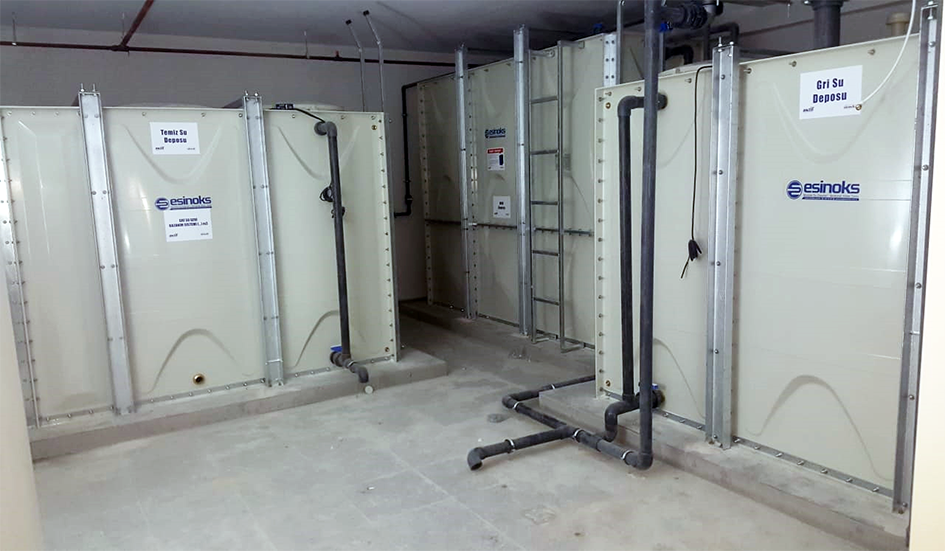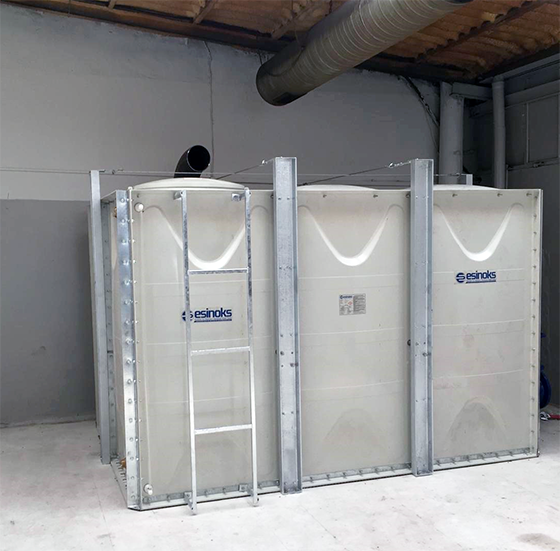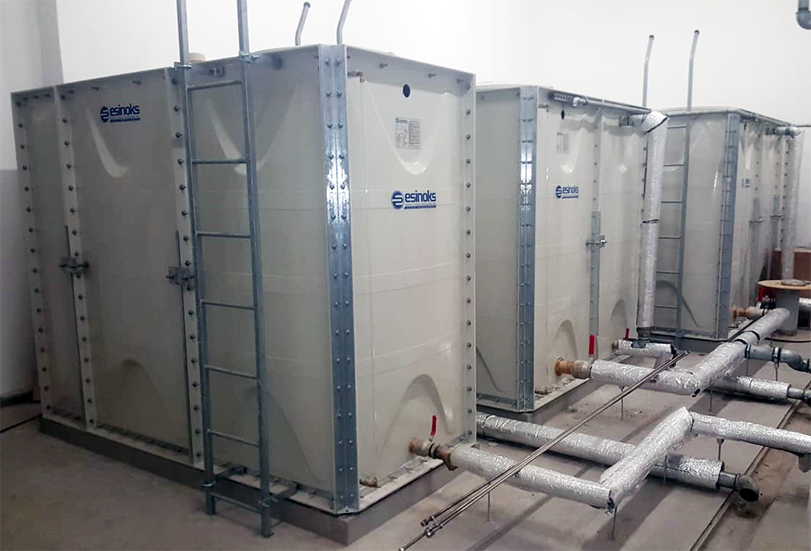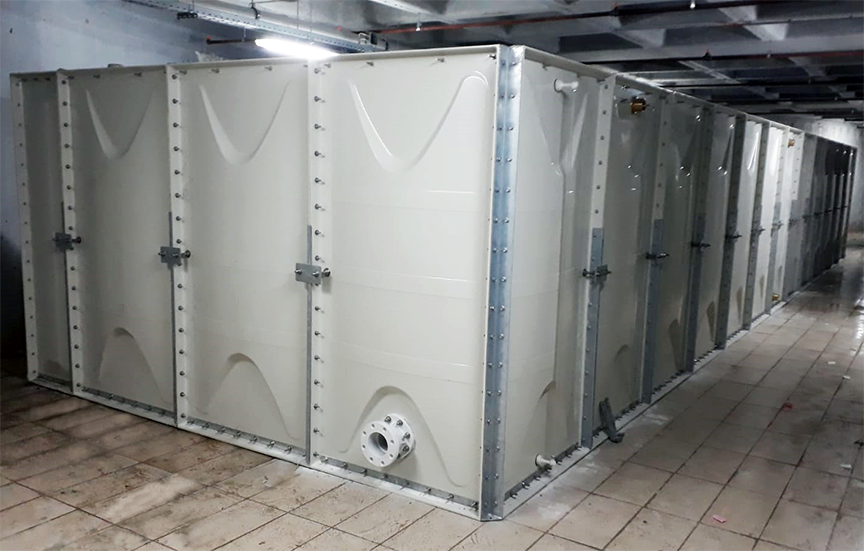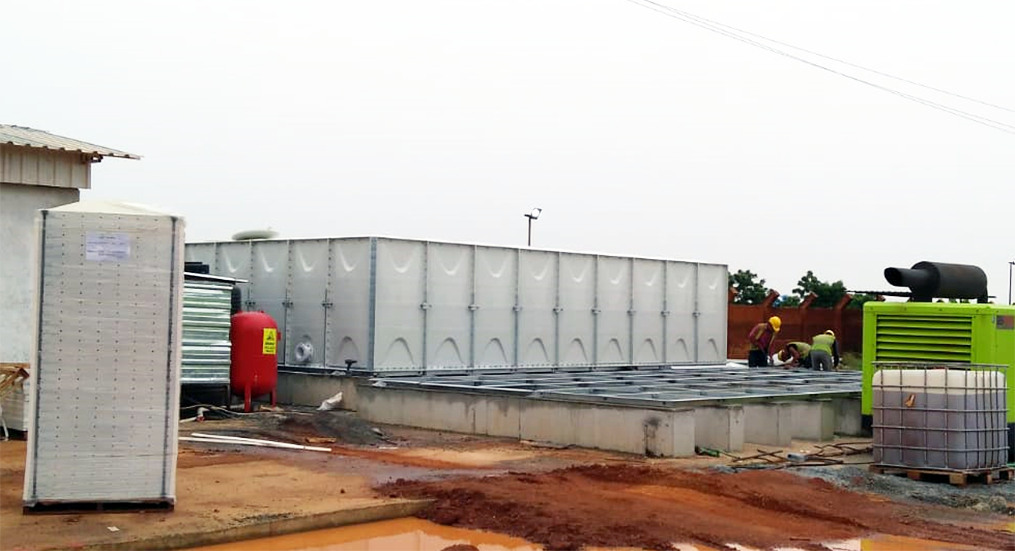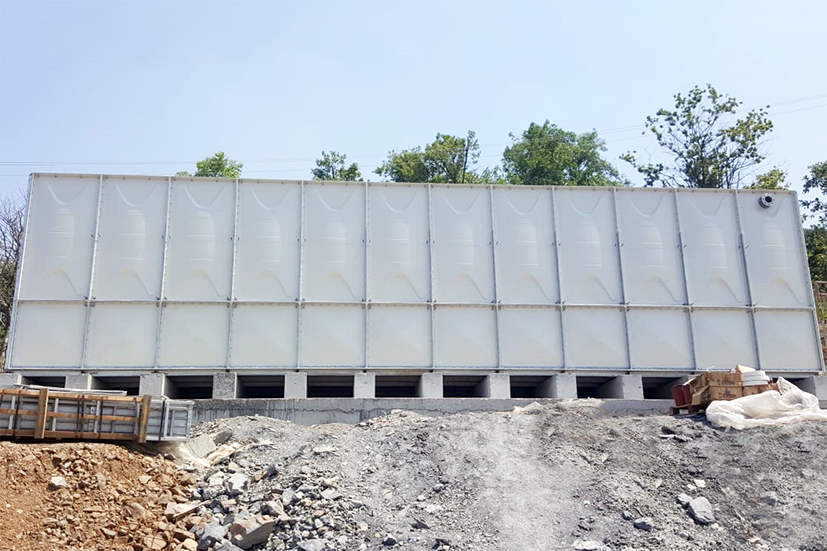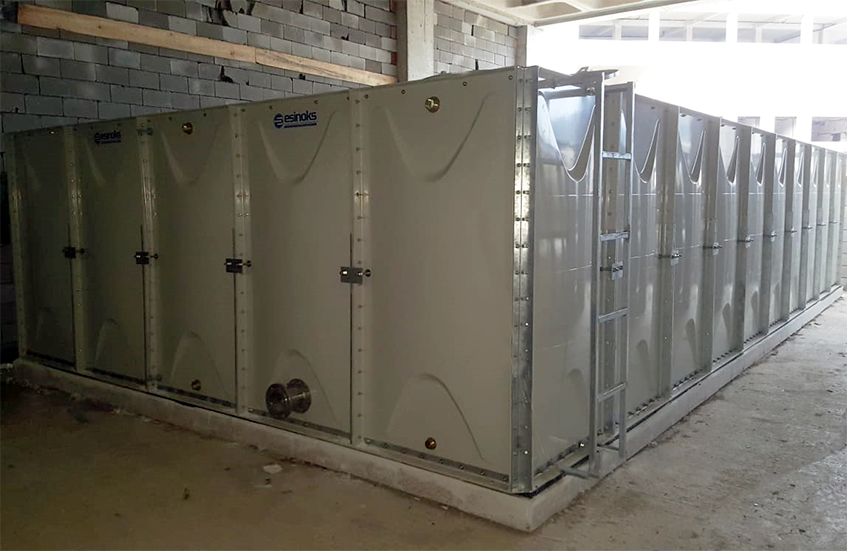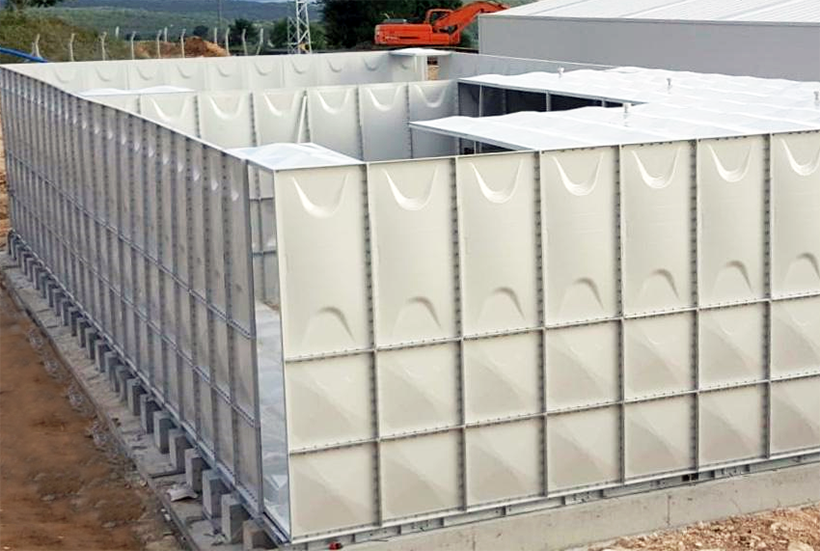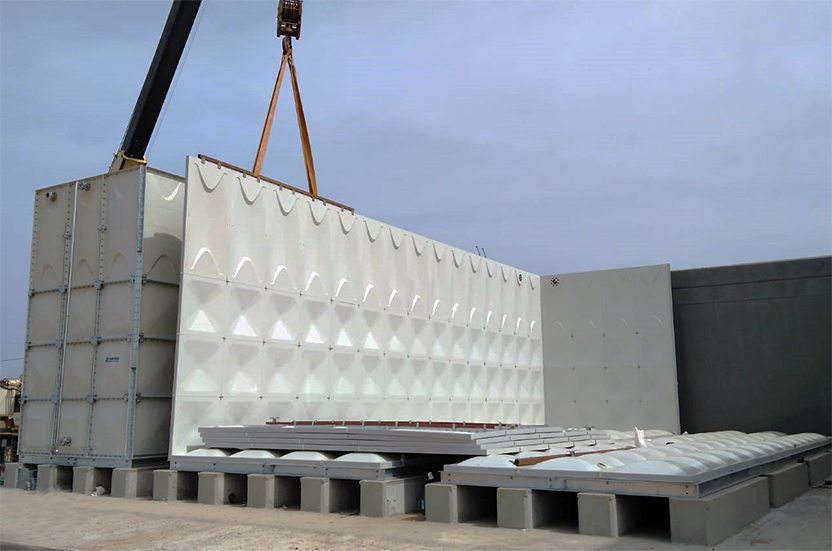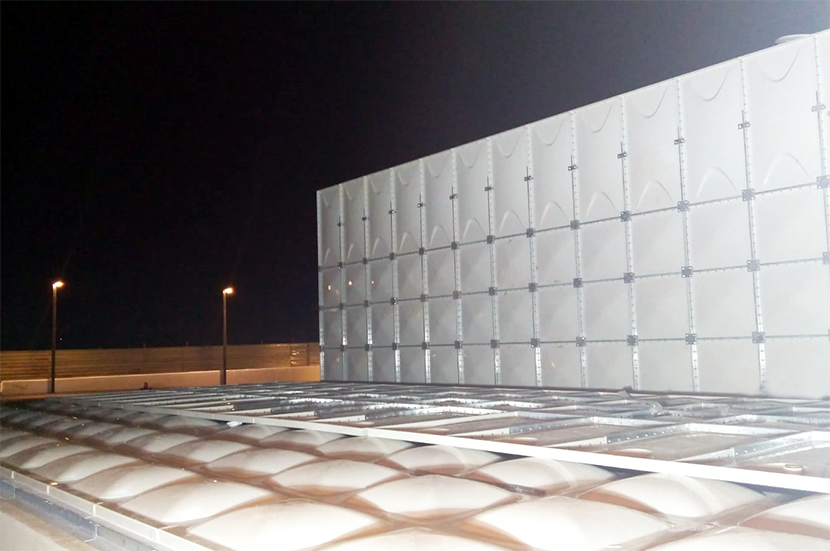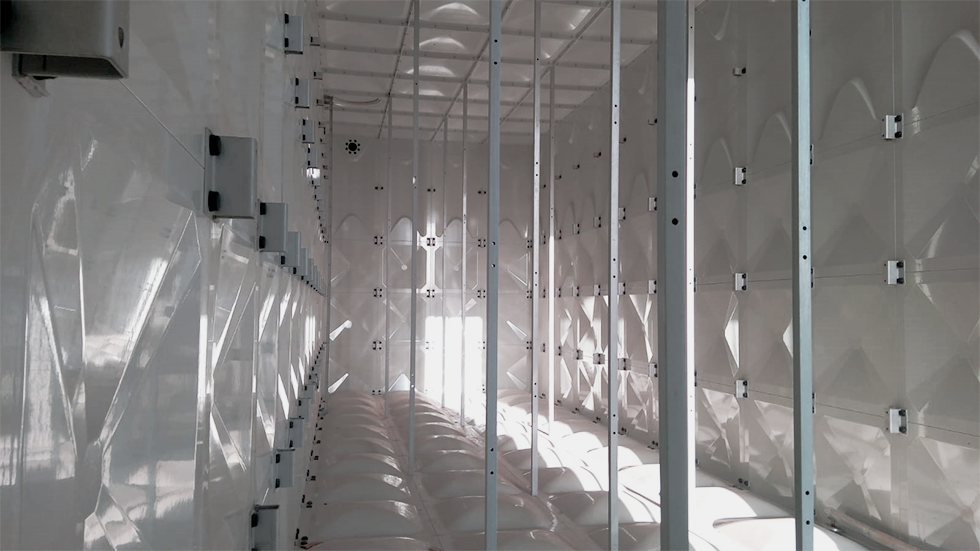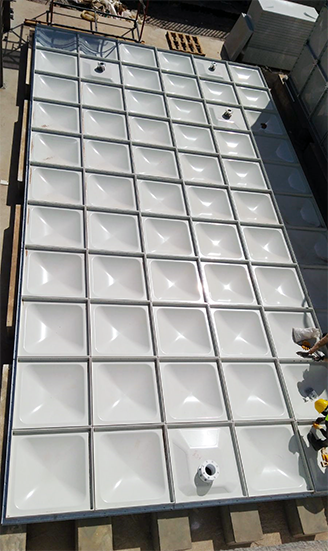 GRP Sectional Water Storage Tanks' panels are obtained from the process of chopped fiberglas and unsaturated polyester resin under high pressure and temperature. 
Panels are manufactured at high tonnage press which molders heated up to 150 °C. Smooth, highly resistant and cured panels are obtained through high molding and manufacturing technology.
Appearance of Sectional Water Tanks are basically the same but the product's quality is based on details which could be reached with lastest technology machinery. 
Esinoks fabricates all steel components of water storage tanks by high accuracy CNC machines.
Esinoks have 5 axis (3D) CNC Lazer cutting machine of which several companies have got in the world.
BS 1564 steel water storage tanks are the best option against earthquakes in modular steel water tanks.
Theese tanks could be located outdoor or on top of the towers.
BS 1564 water storage tanks are the best solution for large volumes (over 1000 m3).
Deltaform Sectional Water Storage Tanks are an engineering solution for indoor applications, even there is no working space requirement around the tank. Pieces of the tank could be easily carried to working place then installed.
ESİNOKS Deltaform Water Storage Tanks consist of formed side, corner modules and flat base and roof modules. All parts are internally flanged.
Side modules are in ½ cylindirical and corner modules are ¾ cyclindirical shapes. All pieces installed with bolts and nuts.
How many m³ water storage tanks do you need? 
Is your space enough for you?
Which product type is according to you?
Take a look at the Volume Calculation section.
Click here .