1080 mm
304 Stainless Steel 316 Stainless Steel Pregalvanized HDG(Hot Dip Galvanized)
Sectional Water Tanks
Appearance of Sectional Water Tanks are basically the same but the product's quality is based on details which could be reached with lastest technology machinery.
Esinoks fabricates all steel components of water storage tanks by high accuracy CNC machines.
Esinoks have 5 axis (3D) CNC Lazer cutting machine of which several companies have got in the world.
Sectional Water Storage Tanks are leakproof because of the sealants fitted between the components. Sealants are chosen according tank type and usage conditions. These sealants fitted excellently to the tank pieces. Even though too much temprature changes Sectional Water Storage Tanks do not leak.
Steel sheets have formed and trimmed precisely so the tanks are durable, leakproof and have long-term lifetime.
Steel Sectional Water Tanks are tested to resist high force (shocks), various climate conditions, heavy loads, earthquakes.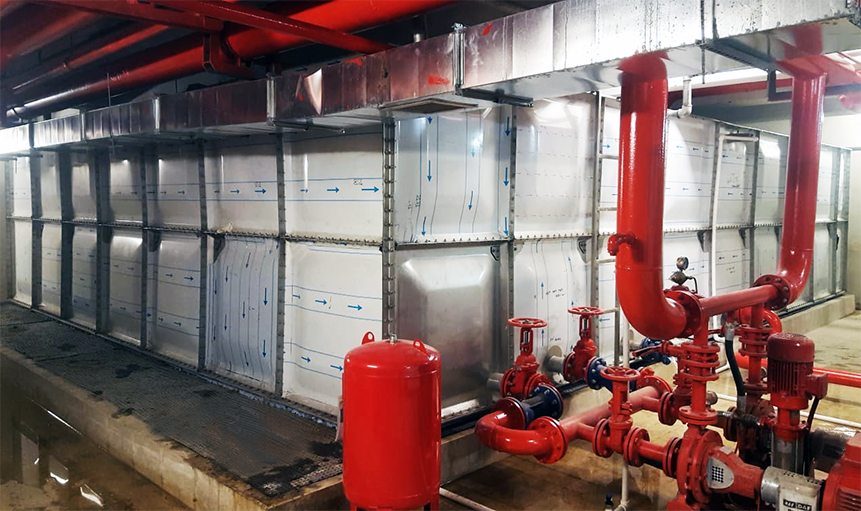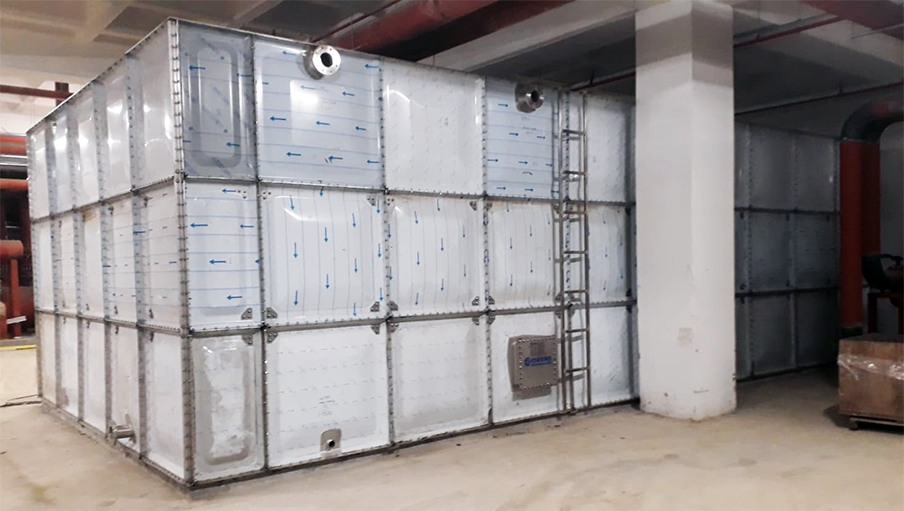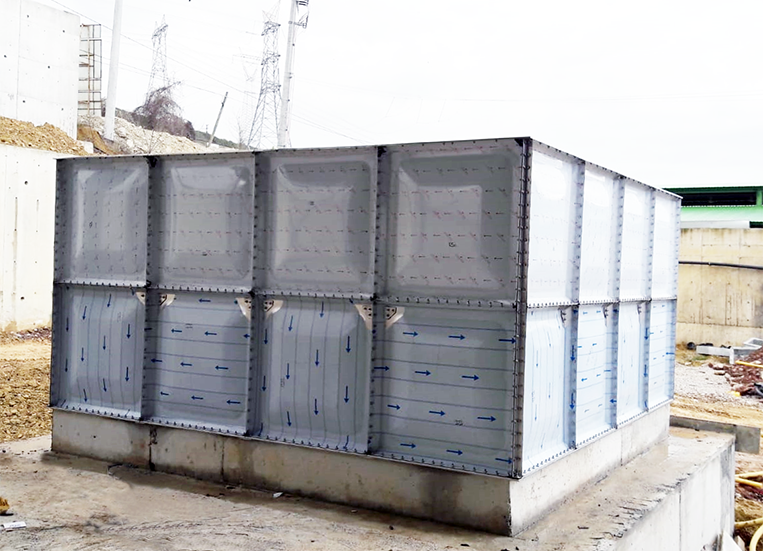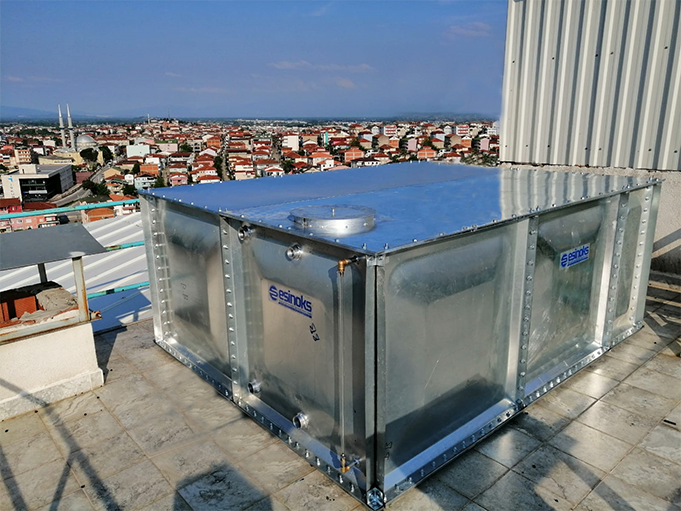 1080 mm Tanks' base and roof are made of flat steel sheets, side modules are pressed steel panels.
Roof and bottom modules of the tanks are installed as internally flanged, pressed side panels are installed as externally flanged.
Side panels could be in size of 540 mm x 1080 mm and 1080 mm x 1080 mm.
Because of accurant die and pressing technology pressed panels' have excellent quality.
Side panels and roof-bottom parts of sectional tanks are fixed with bolts and nuts. Roof and bottom parts are produced in high accuracy CNC Punching Machine.
Side panels are pressed within dies which are used according to thickness of the panels. Panels are formed by deep drawing method and flanges of the panels are trimmed and holes are drilled with 3D Laser cutting device. As a result all of the pressed panels' flanges and holes locations are always same with each others.
Leakproofing of ESİNOKS Sectional Water Storage Tanks are assured by using EPDM sealants. Design and amount of internal bracings to be used inside the tank is projected depending on the size of the tank. 
If drainage is necessary from the bottom panel, discarge of the whole amount of water in the tank is possible.
Thickness of the pressed steel panels are from 1,2 mm to 5 mm.
Hot dip galvanized carbon steel (Galvanize coating is done, according to EN ISO 1461)
Pre-Galvanized Steel  (DIN EN 10346)
• Roof design of 1080 mm Tanks could be %100 leakproof as an option. In this case of this option there is no empty space when the tank is completely full. Leakproof roof design increases corrosion resistance of tanks.
• 1080 mm Tanks could be devided into 2 or more divisions. (Please contact ESİNOKS R&D department.)